We provide a unique matchmaking service and invite to call in to our office for an OBLIGATION FREE coffee & chat.
Free Review
5th December 2017 - "I would gladly recommend your services to others and I just listened to your new radio commercial on Curtin FM this week. Solutions provides a very valuable service and should be congratulated for that. Cheers, B."
1st December 2017 - " Thank to you and Vi for all your services and your unique matchmaking skills and insights on what makes two people a possible match. I'm delighted with what you've both done for me! Sincere, B."
28th November 2017 - " In regards to our loving and committed friendship... we continue to share love and commitment as we further discover our mutual likeness and I would hope we grow old together. Thank you and have a great day, D and Y."
27th November 2017 - "Thanks to you, we got married in Japan this June. After that, we went on a trip about two month by Golden Princess from Osaka to Sydney. We are living in Margaret River now with too much happiness. We say again for many thanks. Kind regards, A and R."
24th November 2017 - " A. and I will be celebrating six months since we first met next week. Regards, D."
23rd October 2017 - " All going well with D. It may have taken 20 months but I feel I have found someone special. D feels the same way, too. Regards, T."
28th April 2017 - "Everything is perfect with A. I've truly met the most wonderful, amazing guy and I look forward to our future together. B."
13th February 2014 - " We are very happy indeed. Thank you so much, we could not have done it without you. Cheers, P and D."
22nd November 2013 - " Thank you for all your help in my search for a partner. I met a lot of really nice men. I have met and found my partner. His name is M. I will not require any more assistance. Thank you again for your help. Yours sincerely, J."
8th November 2013 - "I have been seeing R. since 21st August (our first date) and am absolutely the happiest I've been in ? (forever). So thank you very much and if it turns out to be a 'happy ever after' story we'll send you pictures of the wedding. Cheers, J."
27th July 2012 - "Myself and J. are very happy together and are planning a very bright and happy future. You're the best. L."
8th May 2012 - " Just thought you'd be interested to know that myself J married my first match S last week on 26th April. We are very happy together. Kind regards, J"
6th September 2010 - "I have fallen head over heels in love with J. She is an absolute delight. We are sharing so much together and loving every minute of the journey. I am the happiest I have been for the best part of 10 years and am determined to make the relationship work. I am proud to have her by my side!! The wait was worth every second. Thank you for encouraging me to persevere!! I owe Solutions "big time"! Sincere regards, S."
29th April 2004 - "Our hopes were entrusted into your hands. Your caring enthusiasm has brought us together like two needles in a haystack. We wish to thank you sincerely from the bottom of our hearts for the way you bring care to your profession. All the very best to you. C. & D."
15th March 2000 - "I was hoping to meet a tall dark and handsome farmer... charming and kind with similar interests as myself...(horses, horses, horses..._ Well, thanks to you, I met him on about my third contact through you, but I wish to say you made a mistake somehow as I asked for a non smoker... and the man I met smokes 30 a day! Anyhow, I do forgive your error as we are very much in love, happily married, with a gorgeous 10week old daughter. We both say we wish we had met each other 20 years ago, but, better late than never. Cheers and best wishes, A and I."
27th February 2000 - " Thank you for the introduction in December to J. We are very happy together and in February we became engaged. We plan to marry sometime around September. Once again, thank you. All the best, J and J."
16th April 1997 - " Just a short note to thank you. In August 1995 I joined your service and my first contact was C. We met on the South Perth foreshore and since that day we have had a beautiful friendship and relationship. We have been engaged for some time now... I was a first time lucky and consider my money very well spent. once again I thank you. T."
23rd July 1996 - "K and I would like to let you good ladies know that we have just got married. Thank you for making it possible for myself to meet K. Regards and all the best, H."
See below for more testimonials. Please click on the thumbnails to view in full size.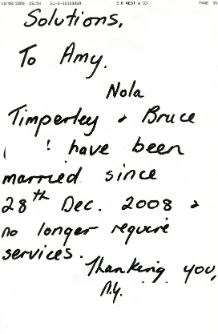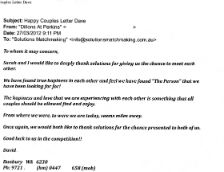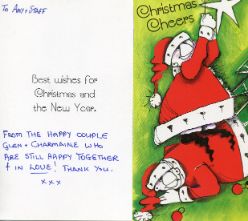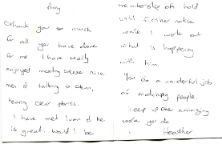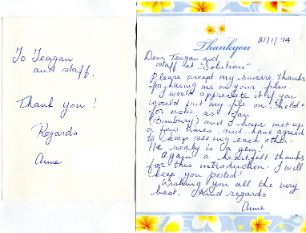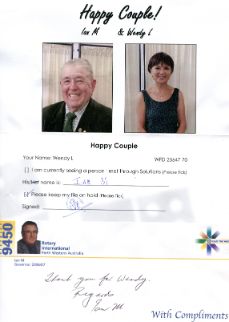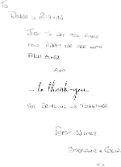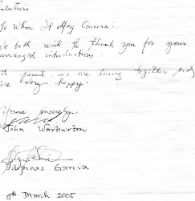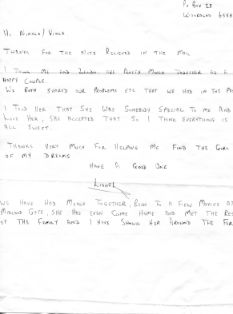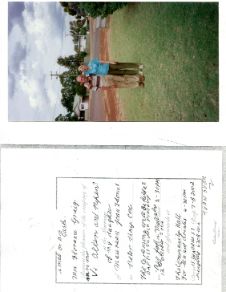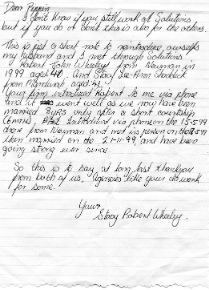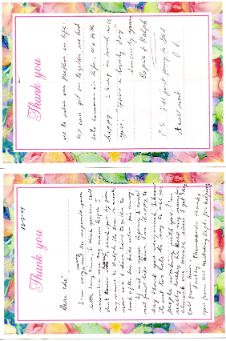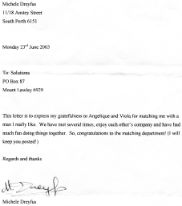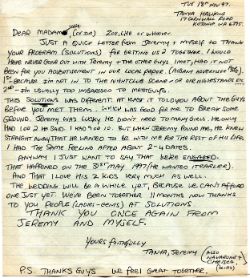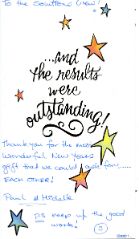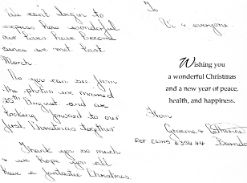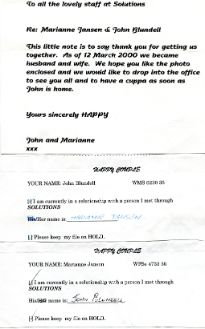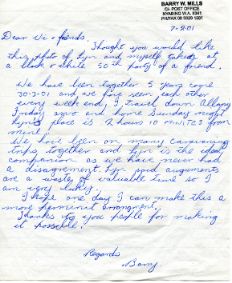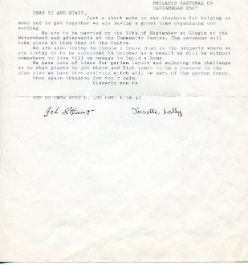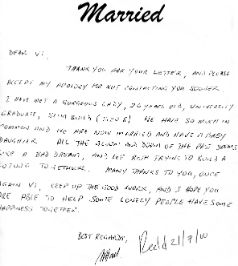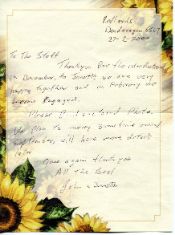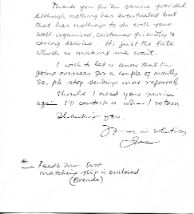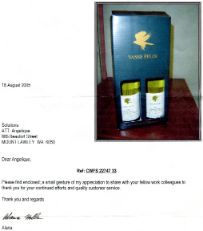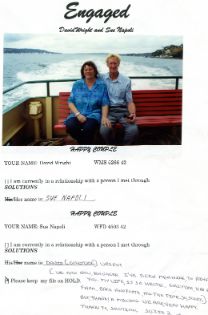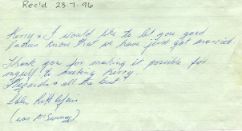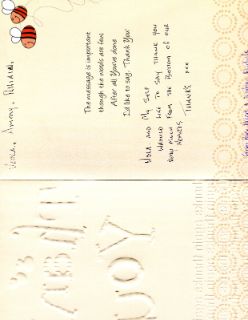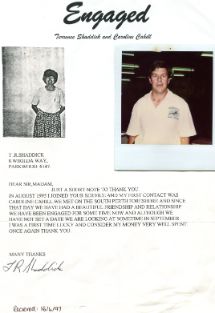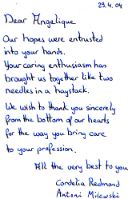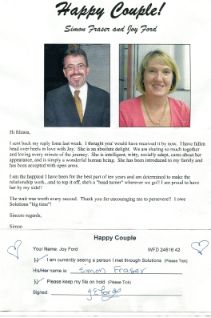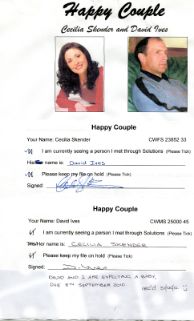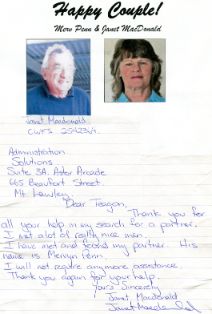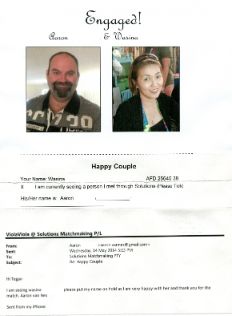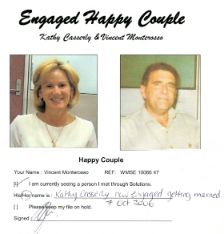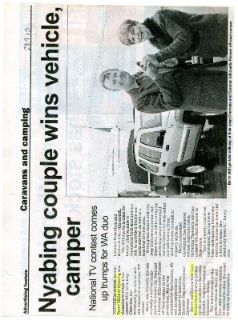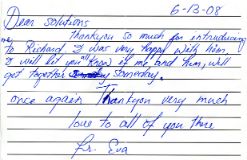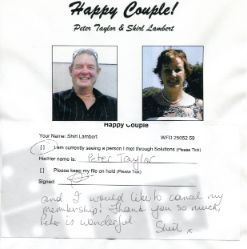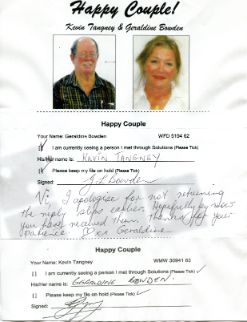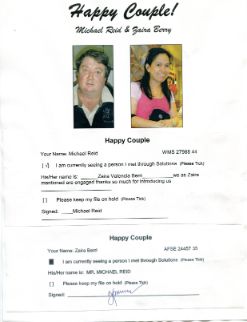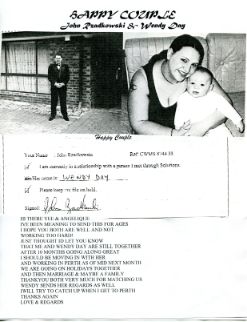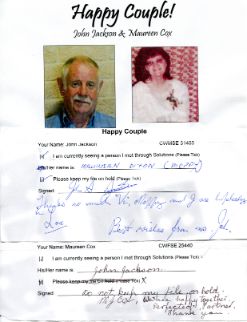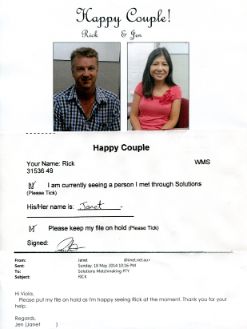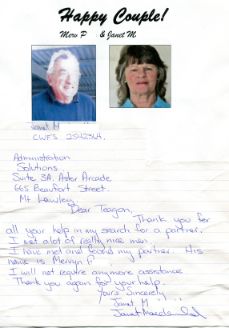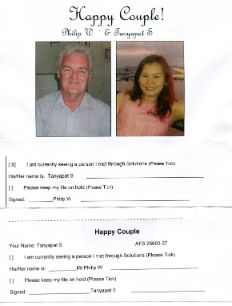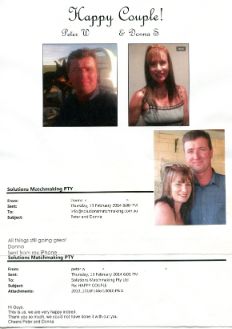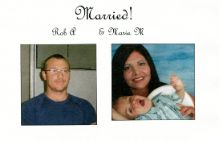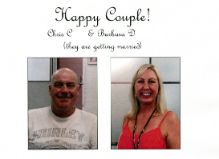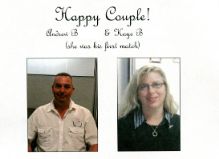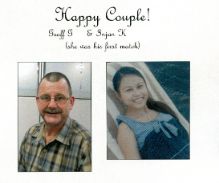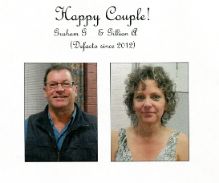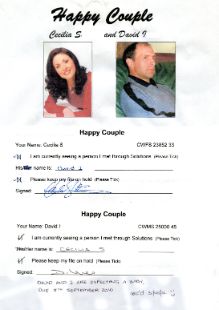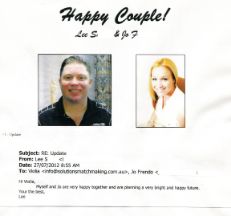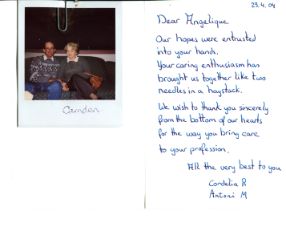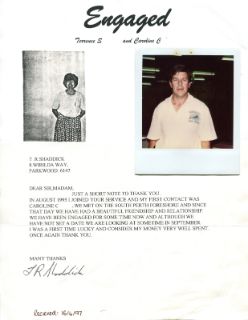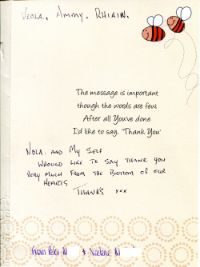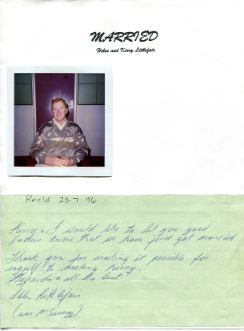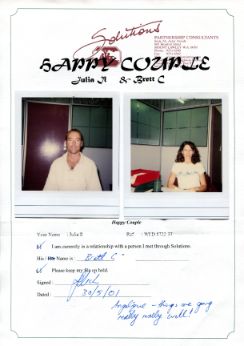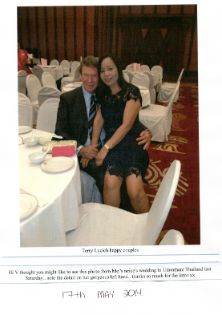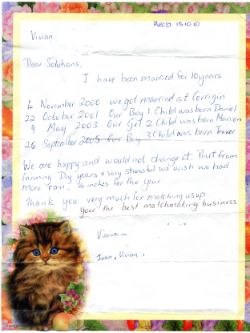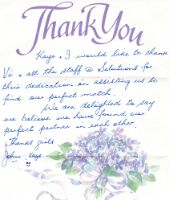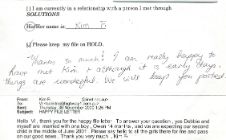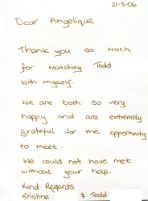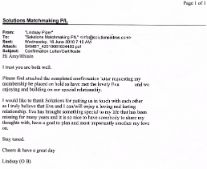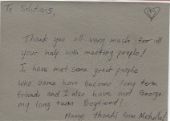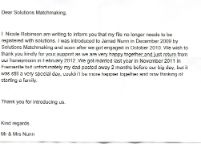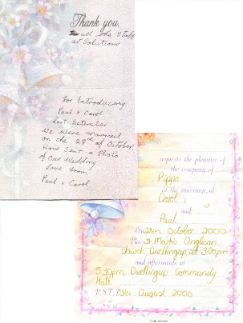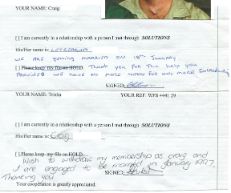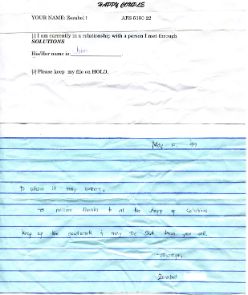 Free Review
We will then contact you immediately and upon your request, provide you with details of potential partners.
SIMPLE, FAST, EFFICIENT.
Latest Members